Post Malone Spent $2M On What???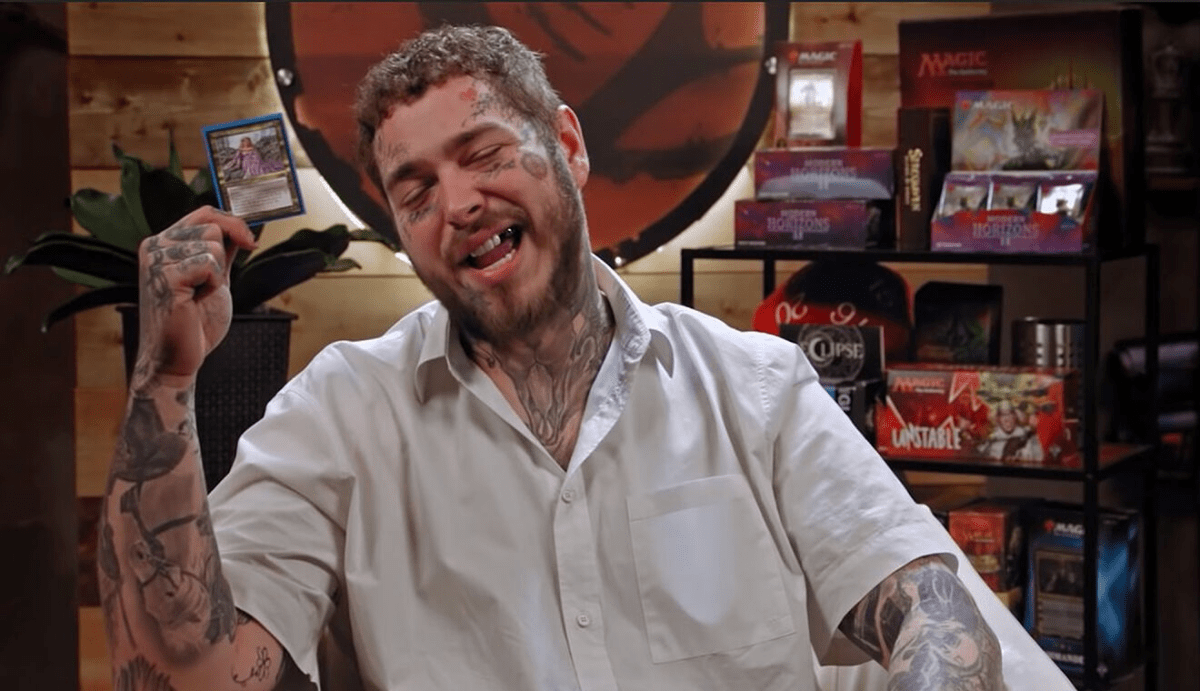 Post Malone is a well-known Magic: The Gathering player and fan. The card game has sparked other games like Pokémon & YuGiOh to be created, and only those who are embedded in nerd culture or know someone who is really know about it (I'm the former). Last year, Posty spent $800,000 on a super rare card. Recently though, his proud nerdom hit a new level when he bought a Lord of the Rings/Magic: The Gathering crossover card. The variant version of the "The One Ring" card has been priced at ∼$2M.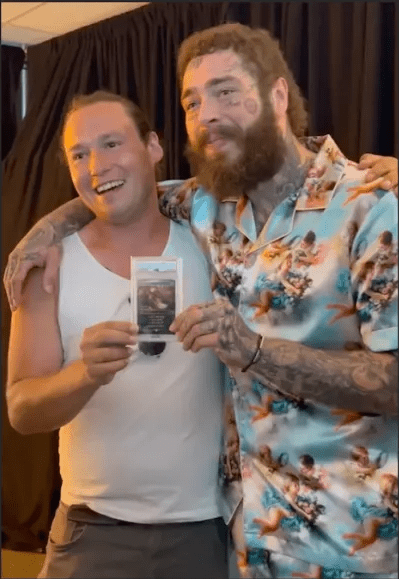 Brook Trafton, a Post Malone fan, found the special card in his possession earlier in the year and had a feeling his favorite artist might be interested. When the two met to to exchange "The 1 of 1 Ring" Post was cheesing!
Happy as could be, Post said, "Yeah, I'll take it. This is so cool. This is, like, the greatest shit ever, dude!"
Brook exclaimed it was all a "dream come true, meeting Post Malone and him buying the One Ring card from me is literally a moment straight out of a fairytale."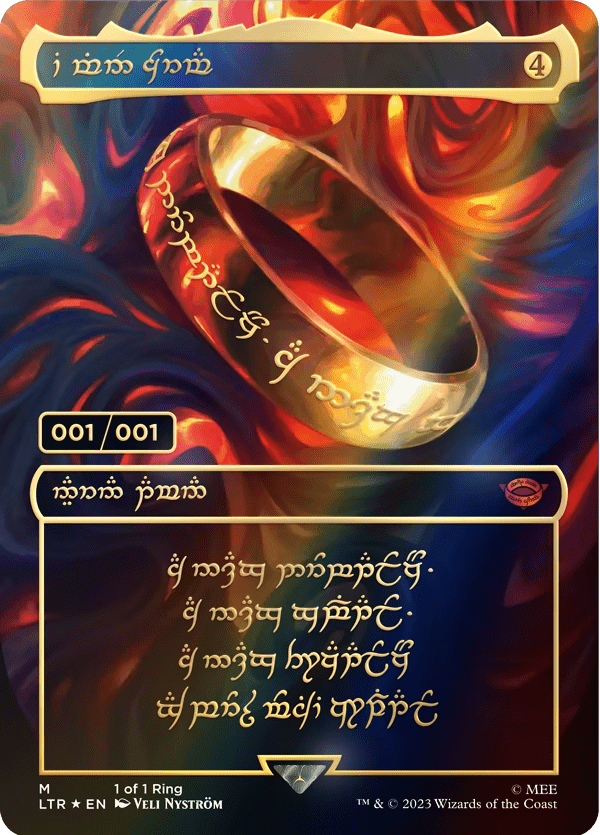 Though Tafton didn't give the exact price he'd sold the card for, he had mentioned previously that he already had offers for $2M. A wild concept to wrap your head around, but a collector's item is a collector's item I guess! It's just nice seeing Post have a hobby on the healthier side. Everyone around me knows nerd stuff has kept me out of so much trouble too! Pursue your hobbies, and feel free to show them off to us @theB985. 🙂