Bad Bunny: Love Match w/ Kendell Jenner
Someone needs to stop Bad Bunny! He's been on a tear lately, not only has he released some of the most acclaimed albums of the last ten years, not only do his tours fill up arenas -with women throwing themselves at him, might I add – but now he's gone too far. He's charming Kendall Jenner for her love.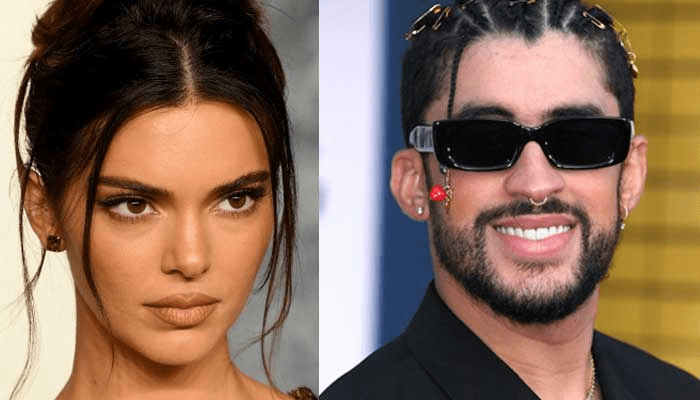 According to those at the scene of the crime, Kendall Jenner and Bad Bunny were tongue wrestling, at a sushi restaurant Los Angeles. PDA with one of the most desirable women in the world is a serious crime! I'm just kidding of course, all Bad Bunny is doing is spreading the fact that us Puerto Ricans can swoon just about anyone.
Last week, Bunny dissed Jenner's ex, basketball player Kevin Booker, saying "Yo no soy malo, nah, bebé, eso e' un gimmick / Pero el sol de PR calienta má' que el de Phoenix / Ella lo sabe." In a recent song feature.
It translates to: "I'm not bad, nah baby that's a gimmick / But the sun is hotter in PR than in Phoenix / They know." The Phoenix sun of course referring to the basketball team the Phoenix Suns, the team Booker plays for.
I'm here for all of the spiciness, Latin pun intended, but who knows? Bunny & Jenner could be a new star power couple. I look forward to seeing where the passion takes them next! Let mew know your thoughts @theB985