Wawa Hooking School Teachers and Administrators Up This September
The start of the school year can be a hectic time, not just for students and parents, but for the school teachers and administrators too! That's why Wawa is hooking up teachers and admins up with two huge gifts: Free Coffee all September, and a $50,000 fund for school supplies.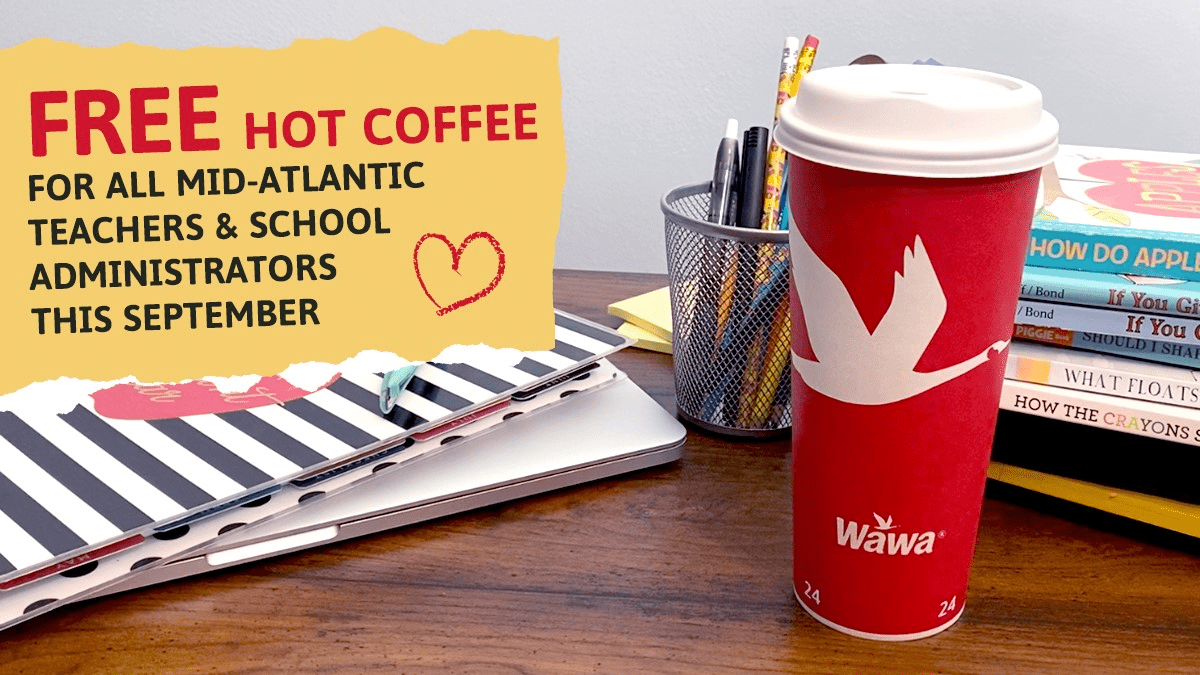 "Cheers to Classrooms" is Wawa's 2023 initiative to give back to the community, one cup of coffee at a time. Teachers & School Administration are welcome to a free hot cup of coffee any day, any time, from September 1st – 31st. This goes for Mid-Atlantic states including: PA, NJ, DE, MD, VA and Washington, D.C.. Faculty just needs to say they work at a school to receive the offer.
More than that, Wawa has teamed up with Donor's Choose. The partnership with the online teacher recourse will allow a matching pool between the two for a $50,000 fund. School personell can go to www.donorschoose.org to request funding for school supplies/support. Schools that meet Wawa's requirements for the funding could receive funds!
I think we all wish schools were better supported and it's amazing to see people take that step forward to do so. Dave Simonetti, Senior Director of Store Operations, for Wawa says that, "Wawa is excited to bring back its Cheers to Classrooms initiative to put a smile on the faces of teachers and administration that work so hard to do the same for children in our community."