Six Flags Great Adventure Unveils New Kind of Coaster Coming Soon
Six Flags Great Adventure has just introduced its newest attraction: THE FLASH: Vertical Velocity roller coaster. Deemed the first boomerang coaster in North America, and premiering here in New Jersey!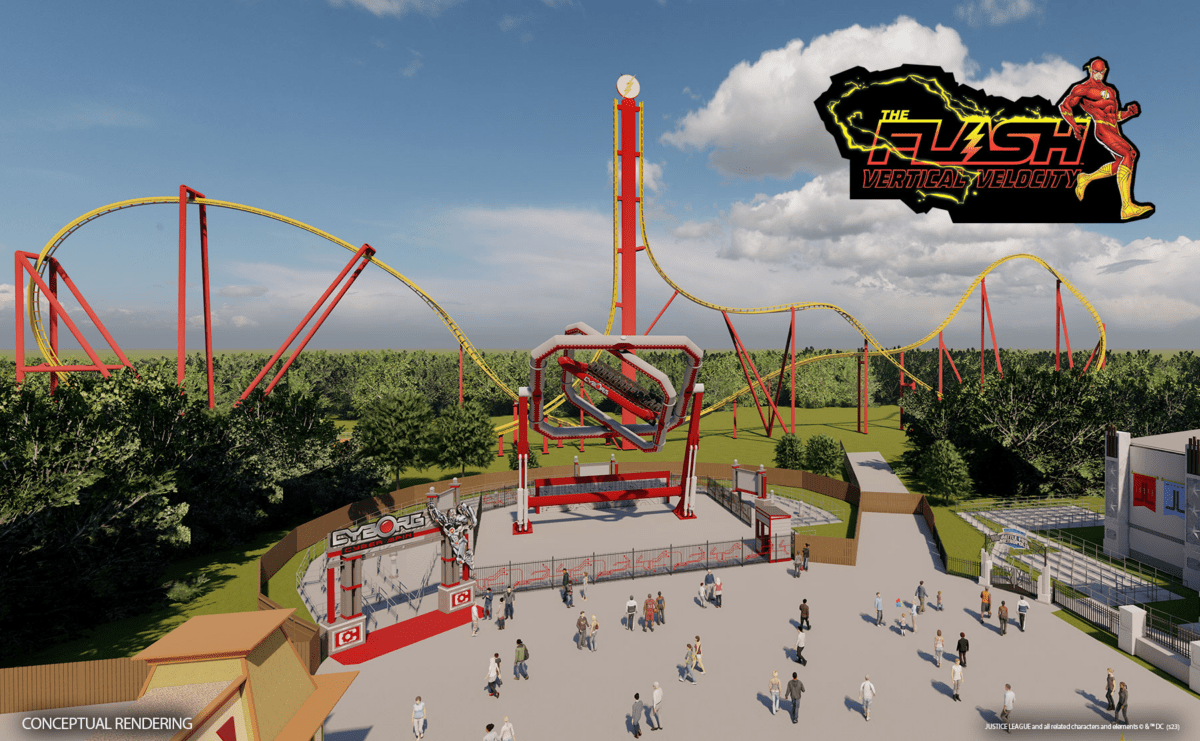 Boomerang roller coasters are designed to have the rider go back and forth through turns, loops, etc. both frontwards and backwards. They were created and popularized in Australia in the 80's, finally making it to the western hemisphere now.
The first boomerang coaster in the US will grace New Jersey first, at Six Flags in Jackson, NJ. 2024 is the debut of this new fantastical Flash ride, along with the 50th anniversary of Jackson's family run Six Flags. This will be the park's biggest investment in almost two decades. This new attraction will be their 15th major roller coaster at the park.
In celebration of their 50th, next year, and the new one of a kind coaster, Six Flags has a bunch of deals for various things, including season passes! If you're a roller coaster head, you should definitely check it all out!