New DRAKE Interview Hits Web
It's not often that one of the biggest artists in the world, Aubrey "Drake" Graham, tells us more about his personal life outside of the music he makes. Luckily for us fans, Drake has decided to release a new interview, alongside Bobbi Alhoff, as he ramps up his It's All A Blur Tour.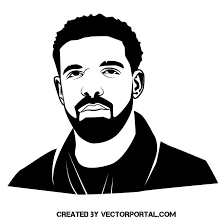 Funnily enough, the conversation takes place inside a locker room of a Memphis stadium, dressed up like a bedroom, and both Drake and Bobbi lay adjacent cozily in bed. The mellow style interview is Bobbi's fourth episode of The Really Good Podcast, navigates it's way through the "Feel No Ways" rapper's love life, along with other more personal topics.
"I don't think I can offer somebody what they'd be looking for." Drake said, explaining why he doesn't think he's marriage material right now, "Just consistency. I think my life, my work is my priority."
The full, just short of an hour, interview can be found below. Which question/response did you find the most interesting? Let us know @theB985.