Millie Bobby Brown Is Engaged!
Stranger Things star, Millie Bobby Brown, went to Instagram yesterday (Tuesday, April 11th), sharing the big news, her and boyfriend and Jake Bongiovi are engaged!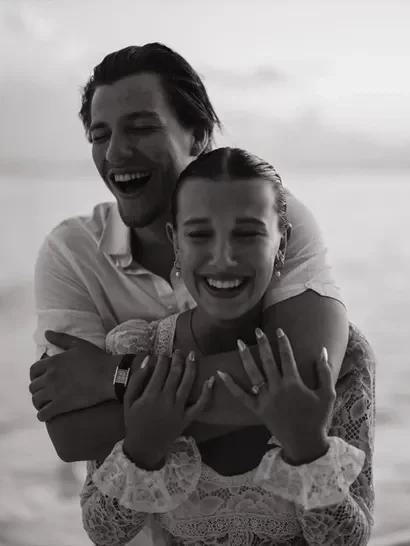 The Enola Homles actress is 19, and people having been taking to social media; debating whether if it's good for her to get married so young. Her now fiancé Jake Bongiovi, son of singer/songwriter Jon Bon Jovi, is only 20 as well. Arguments one one side say that she's rich and doesn't deal with regular people problems, and love is love, blah blah blah. The other side says that stars always get married young, just to get divorced 'two months later.'
I guess we'll just have to wait and see what the future brings. In the mean time, feel free to let me know what you think of Millie Bobby Brown's engagement @theB985.