Ladies Takeover Billboard Hot 100! (Taylor Swift, Doja Cat, & SZA)
With the rerelease of her acclaimed album 1989 (Taylor's version), Taylor Swift has strong armed the Billboard Hot 100's top 10. The album's takeover over, along with the resurgence of her now #1 hit "Cruel Summer," Taylor has solidified 8 out of 10 top 10 spots on the Billboard Hot 100. Along with her, Doja Cat at #4 with "Paint The Town Red" and SZA with "Snooze," the trio have secured the top 10 for all of ladydom.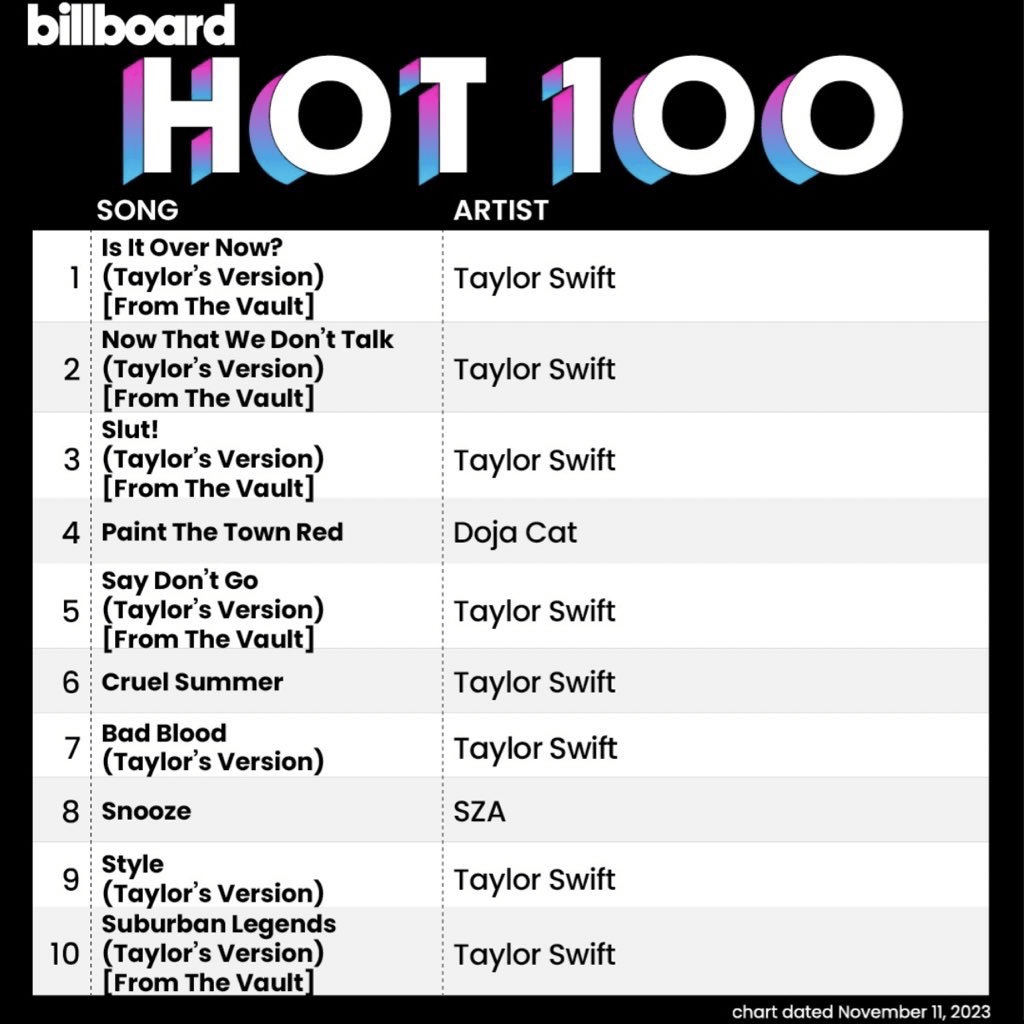 This is the second time in history that the top 10 was completely female dominated. The first, was last year around this same time, when Taylor took the list for herself during the release of her 2022 album Midnights. it's no understatement that Taylor is the Queen of pop, and these lists just go on to show that.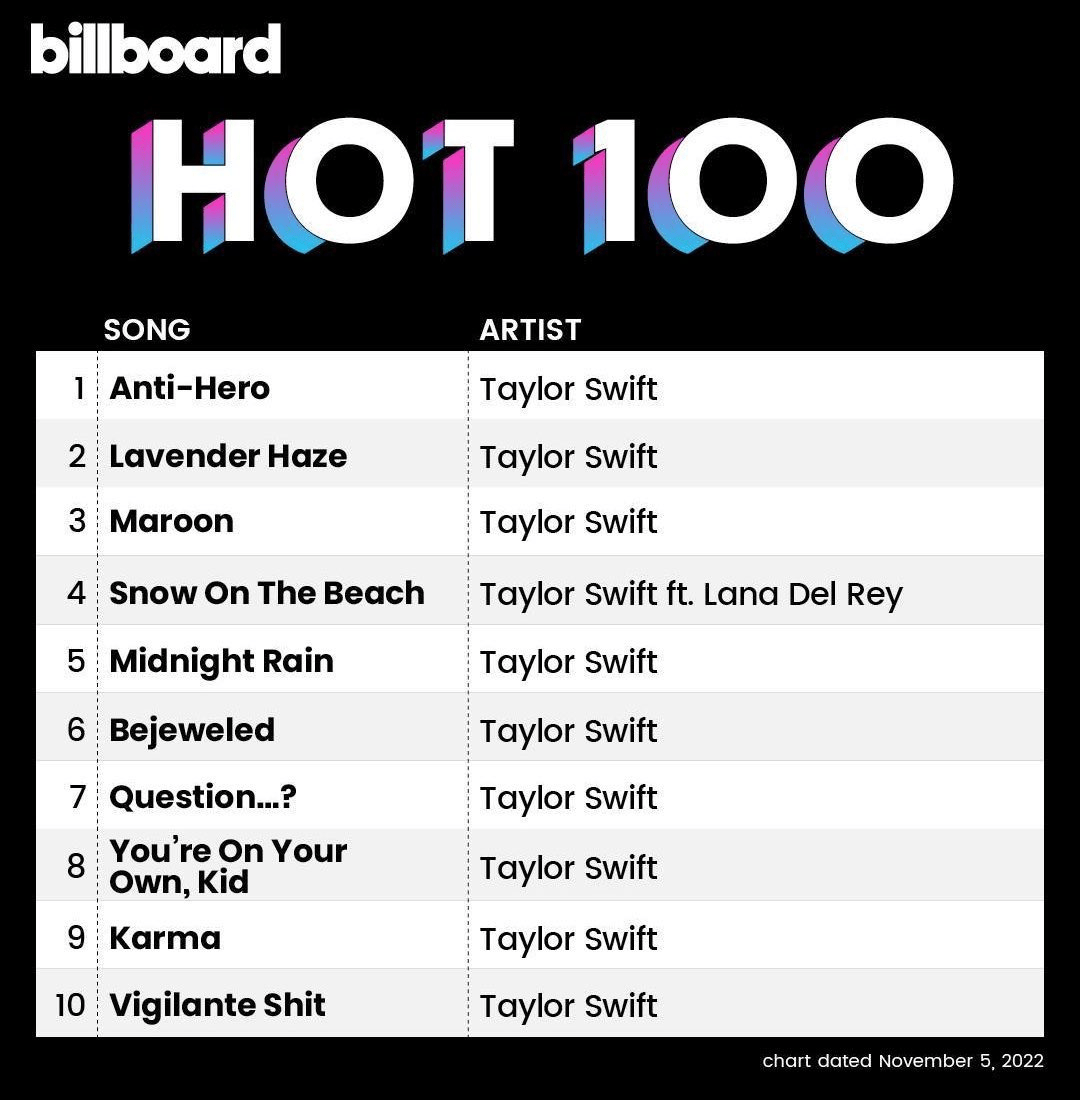 What female artist do you think deserves her spot in the top 10 too? Let us know promptly @theB985!