Drake's "It's All A Blur" Tour Expanded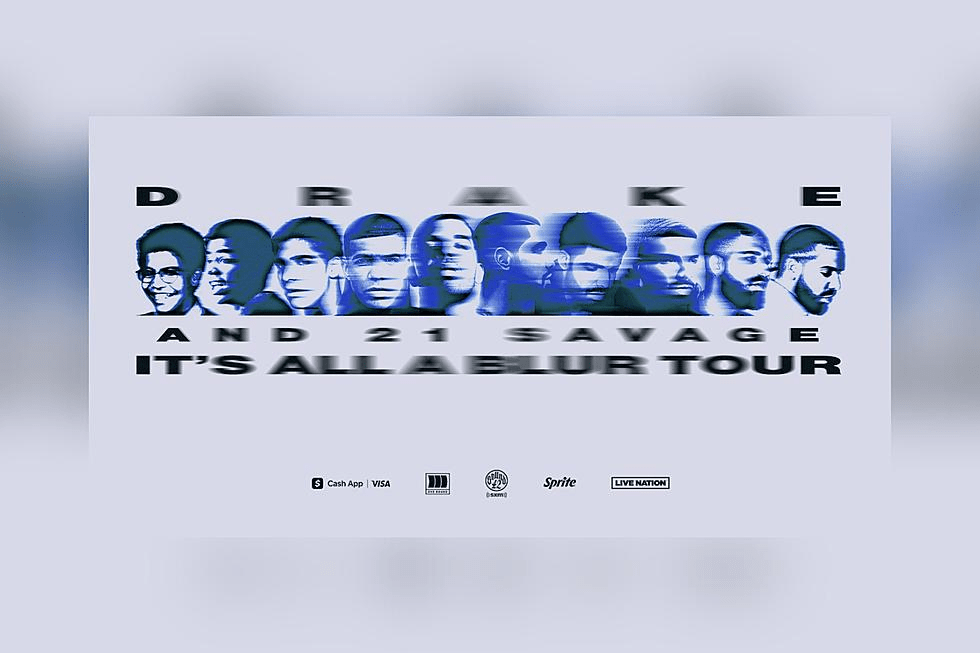 Drake and 21 Savage having been plotting their takeover of North America with their It's All A Blur Tour, set to kick off at the end of June 2023. Originally having a 42 shows booked for the tour, the two artists added more on account of demand. The now 54 show trek will feature the double headliners for 48/54, with 21 taking hiatus for a few. Luckily for us, all of the New York and Philadelphia shows will have both artists in attendance.
Coming to a city near you Jersey Shore, New York will hold 7 shows and Philadelphia will hold 2.
The shows held within New York will be split between Brooklyn & Manhattan. The Barclays Center will be the venue for 4 nights of the tour, taking place from July 17th -21st. While Madison Square Garden will be the next venue, hosting the final 3 New York shows. Those will be July 23rd through the 26th.
We've given away tickets for both the tour's Barclays & MSG shows earlier in 2023; so I'd advise you to be on the lookout for opportunities to win It's All A Blur Tour tickets! Only way to do that is by following us @theB985, on both Instagram & Twitter, and tuning in to the Jersey Shore's #1 Hit Music Station 😉 you can stream us here on our website, or by downloading the app.
If you'd rather just by them to secure your seats, head over to LiveNation.com