Mateo & Lenny's 'Love Letter' Getaway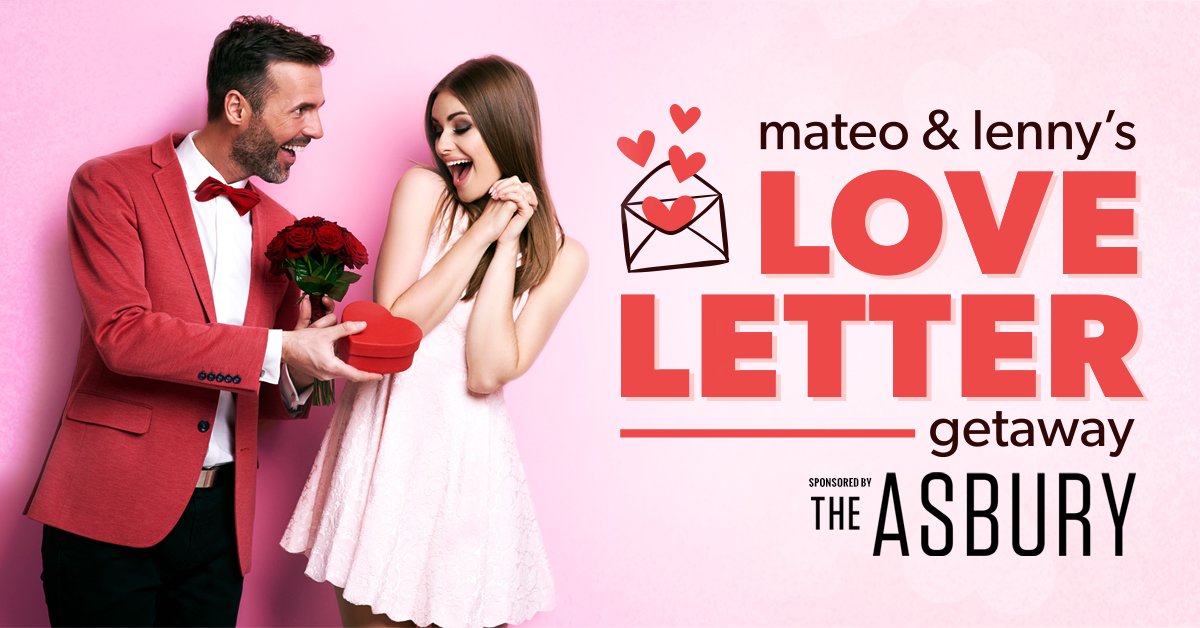 It's the season of LOVE and B98.5 knows what you need, a night out FREE from responsibilities!
Let us know why you and your boo need a night away and if you're picked, you'll win $100 for dinner, a $100 Spa Virtue Gift Card, PLUS be in the running for an overnight stay at the upscale Asbury Hotel.
Listen to Mateo and Lenny all week to hear the winning stories. Presented by The Asbury Hotel.
Must be 21+ to enter and win. Winner room stay can be booked anytime from now until April 30, 2023.
By submitting you agree to receive emails about all our super incredible giveaways & offers from B98.5 or contest sponsors. Please see our Terms & Privacy statements for more information. If you aren't into free concert tickets, awesome prizes & exclusive concert pre-sales, you can opt-out anytime by using the "unsubscribe" link included in any promotional email.
Love is in the air in Asbury Park, NJ. Seriously sweeten your next overnight visit with a stay at The Asbury's sister property, Asbury Ocean Club. Select the Love & Luxury package for an experience you will never forget.
Enjoy a bottle of Prosecco and a chef plate waiting for you upon your arrival to enhance your romantic getaway to Asbury Ocean Club.
Includes:
● Prosecco & a Chef plate
● Breakfast for 2 in the gallery