Sign Up for the 'Grand Holiday Giveaway' Sounder Times!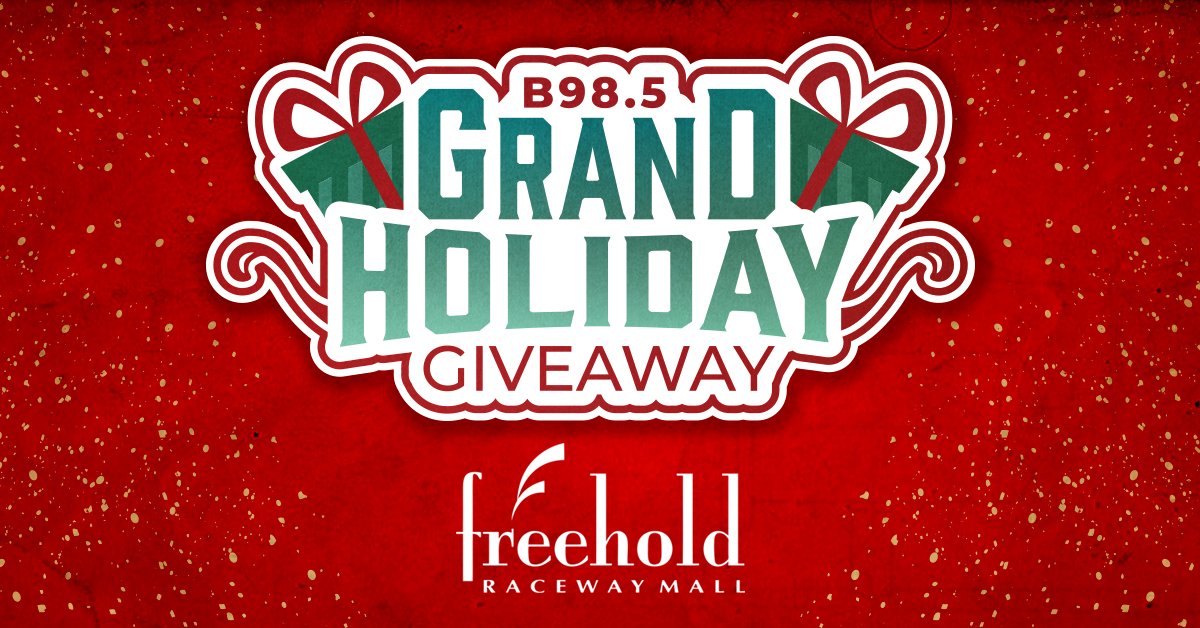 Start putting together your wish list…B98.5's 'Grand Holiday Giveaway' is here! Sign up today and find out when the sound will play every Friday. When you hear it, call us at 732-774-3529 for your chance to win $1000! Presented by Freehold Raceway Mall. For great gift ideas, Santa photo reservations, and so much more...visit freeholdracewaymall.com/holiday
In order to be eligible to win contest prizes in the "Grand Holiday Giveaway" contestants must be legal U.S. residents, who also must reside in Monmouth or Ocean Counties in the state of New Jersey, and who are age 18 or older as of date of entry with a valid U.S. driver's license or government issued photo I.D.
By submitting you agree to be contacted about all our super incredible giveaways & offers from B98.5 or contest sponsors. Please see our Terms & Privacy statements for more information. If you aren't into free concert tickets, awesome prizes & exclusive concert pre-sales, you can opt-out anytime by using the "unsubscribe" link included in any promotional email. 
All contests are subject to the terms set forth in our rules & regulations and privacy policy.<