Ed Sheeran Contest presented by MyGuy Plumbing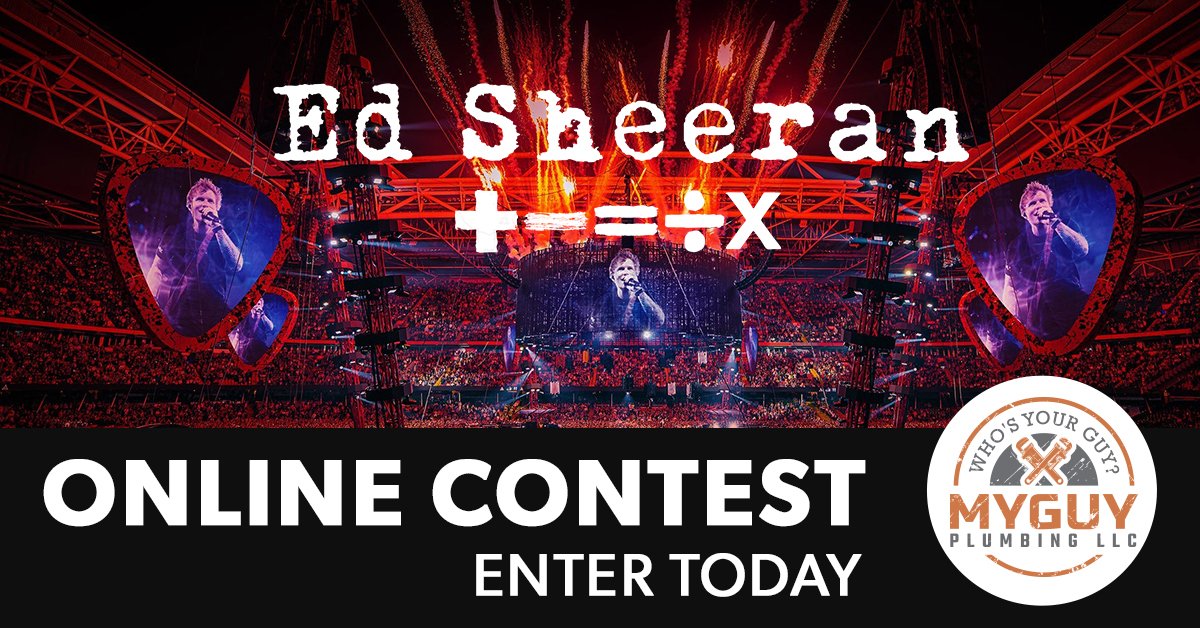 Ed Sheeran is getting ready to take over Jersey with his 'Mathematics Tour' and B98.5 has your LAST CHANCE to win tickets! Enter to win a pair of tickets to his MetLife Stadium show on Sunday, June 11th!
Powered by MyGuy Plumbing. Who's your guy? Find them at myguyplumbingnj.com
By submitting you agree to be contacted about all our super incredible giveaways & offers from B98.5 or contest sponsors. Please see our Terms & Privacy statements for more information. If you aren't into free concert tickets, awesome prizes & exclusive concert pre-sales, you can opt-out anytime by using the "unsubscribe" link included in any promotional email.