B-First to See "Taylor Swift | The Eras Tour" on Opening Night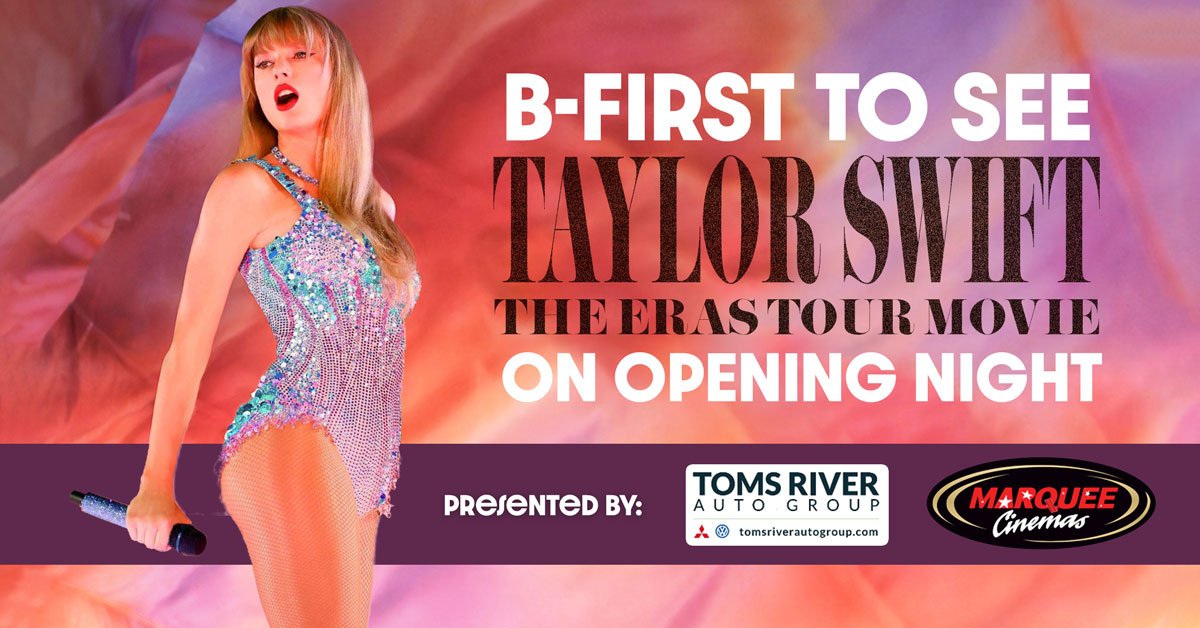 Enter below for a chance to win a pair of tickets to see "Taylor Swift | The Eras Tour" at our exclusive "B-First" opening night screening at the prestigious Marquee Cinemas in Toms River on Friday, October 13th!
🌟 We're giving you even more chances to win! Just listen to B98.5 on weekdays for your chance to call in and WIN coveted tickets & qualify for sweet Taylor Swift merch or join us at Toms River Volkswagon & Toms River Mitsubishi at 254 RT 37 East in Toms River from 11am to 1pm on Saturday, October 7th for a ticket blitz!
We can't wait to step into the world of Taylor Swift's music on the big screen and journey through the eras that defined her career!
Powered Toms River Auto Group, home of Toms River Volkswagon and Mitsubishi. from service to financing and everything in between––they'll be loyal to you for life––and that's the lifetime advantage. Visit tomsriverautogroup.com to learn more.
By submitting you agree to be contacted about all our super incredible giveaways & offers from B98.5 or contest sponsors. Please see our Terms & Privacy statements for more information. If you aren't into free concert tickets, awesome prizes & exclusive concert pre-sales, you can opt-out anytime by using the "unsubscribe" link included in any promotional email.